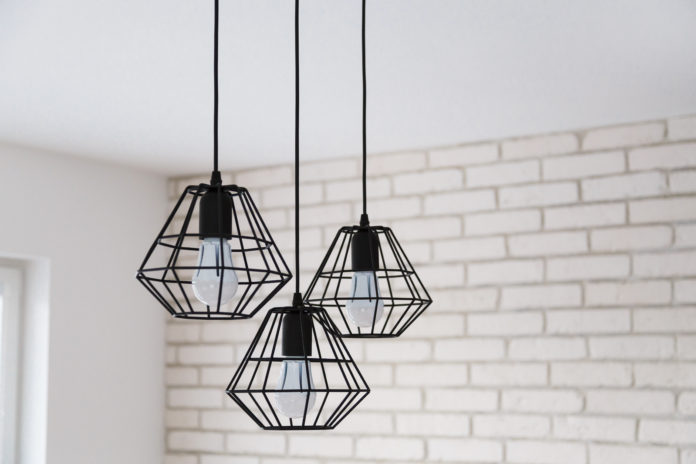 Buying the best modern chandeliers for your home is not an easy task, that's why it's important to get everything sorted out from A to Z before you make your purchase to get the best chandelier your money can buy, especially if what you have in mind are modern chandeliers.
We are here to make your search easier and give you some helpful tips to get the best chandeliers online or offline.
1)      Choose the Correct Chandelier Size For Your Room.  
There are lots of factors in play when it comes to size, the modern chandelier lights are a lot more versatile in their sizing and design, install a one that's too big and it will look out of place, install a small one and it will look disproportionate. so when in doubt about the size, especially when you are buying chandeliers online. it's always better to go with the bigger option.
Now, there are multiple schools of thought when it comes to sizing, but experts agree on a good rule of thumb to get the best chandeliers you need; Measure the height and width of your room in feet, add them together and then convert the results to inches. The result is the approximate diameter of the chandelier you need.
For hanging chandeliers and light fixtures above a table or an island, the ideal formula is one-half to three-quarters the width of your table. For the hanging height, position the bottom of the chandelier about 0.76 to 0.8 meters above the table.
2) Choose the Correct Brightness Of The Chandelier.
Chandeliers are not just a light source; they are also an essential element to the visuals of your home. With regards to the look and size of your chandeliers, doesn't matter if they are luxury modern chandelier lights, classic or grand, it shouldn't be the primary source of lighting, So complement your chandelier with other fixtures like recessed lights and wall sconces to balance out the amount of light in the room. Because great lighting is unnoticed lighting.
So, how do you decide on the number of light fixtures and lumens in the room?
Easy! A good rule of thumb is 5,000 Lumens for every 250 square feet.
3)      Your Interior Design Theme Matters. 
The first thing people think about is the overall aesthetic appeal they want. You can find a lot of chandeliers online which would serve as an inspiration to you. Firstly, how do you want your room to feel? Elegant and luxurious? Go for crystal chandeliers, maybe you want a darker theme or even grand? Try big angular chandeliers. Or simple and refined? Go for small crystal modern chandeliers or sputnik, brass, or chrome chandeliers. Secondly, your color palette also plays a role, for example, the most prominent color you want in your room is essential, as it is one of the decisive factors, the brighter the wall paint, the fewer lumens and brightness you need. These types of questions would help you get the best chandeliers for your space.
4) Size & Shape Of Your Livingroom Table.
It's important to choose a shape and form that best complements the shape of your living room table for a coordinated look. A round or square table will look best beneath a round chandelier, on the other hand, a square table will look best beneath a square, caged or geometric-shaped modern chandelier.
5) Location Is Important.
Depending on where you hang your chandeliers, that will create a huge difference in how the room looks. For example, in bedrooms, you can either hang it in the centre of the room or right above the bed, depending on the look, a chandelier can add an inviting and elegant feel to the room. For entryways and small rooms, adding a big fixture would be impractical since it will be too bright and too asymmetrical to give you the desired look and brightness.
6) Choose the Correct Type Of Modern Chandeliers.
Just like with style, the type of finish is important. Whether it's chrome, metal or a glass finish. It should either contrast or coordinate with surrounding light fixtures as long as they have similar designs, for example, sputnik modern chandeliers with other sphere shape lights.
There is also a popular type; the Caged modern chandeliers that are better used as spotlights or grouped together over a dining table.
7) Determine the Height Of Your Chandelier.
The higher the ceiling the bigger and taller the chandelier should be, when it comes to choosing the best chandelier for your space. and you have a high ceiling always go with the bigger option!
If it's a kitchen island, the lighting fixture should be around 6' from the floor. For a dining table, the bottom of the chandelier should be 30" above the table. For the hanging height of staircase chandeliers, simply divide the height of your ceiling from the floor by 2.
Buying chandeliers and chandeliers online can be a daunting experience,
If you are the type of person who only buys offline. You can start to narrow your search first by browsing websites & reading catalogues like this one to filter out the endless choices faster.