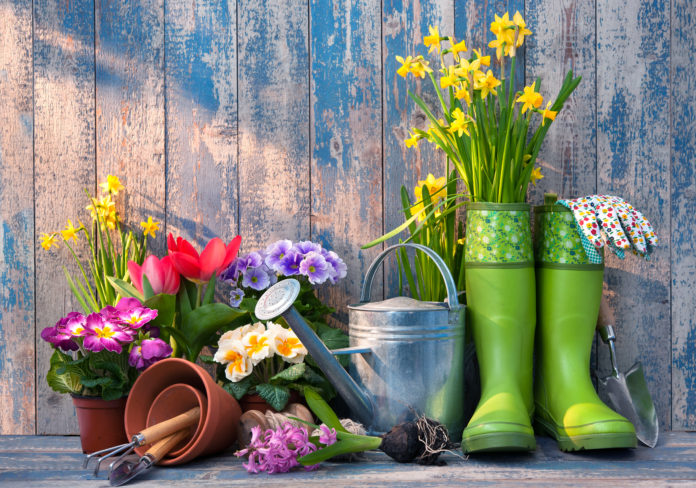 The season is approaching! Living in the UAE makes these upcoming months the perfect time to arrange our gardens and patios and give them a refreshing look in time for the upcoming weather.  Turn your garden into your own personal oasis with just garden accessories that will take your outdoor furniture to the next level and enhance the look of your garden, patio or balcony even more. After all, this is the perfect time to enjoy them right?
We've saved you some research time and rounded up some of the best garden accessories to get you started and ready for the season to just lounge and enjoy the great weather. and the best part? They are all available here on our website so if you are the type of person who loves online shopping, you are in for a ride!
BBQ Grills
First, let's get functionalities out of the way. What is an outdoor space without a hearty meal to enjoy with your family and friends?, Save yourself the hassle and get the 3 in 1 Combo Grill, it has charcoal/gas and a smoker with a mini stove and a cutting board you can use to cook all kinds of meals!
Now let's see some of the best garden accessories to take your outdoor space from dap to fab!
Toss Pillows
Patterned Toss Pillows are a great way to inject your outdoor furniture with an extra pop of colors, we just feel that whatever the colors are the more the merrier. It is not just about looks but comfort too, and don't forget to get garden pillows that are water-resistant like this one!
Planters
Planters come in all shapes and sizes here, and they are a great way to add personality and extra flair to your outdoor space. Choose ones that best match the look of your other garden accessories and colors.
Swings
Our personal favourite! Swings are an essential element of enjoying any outdoor space and can make for great additional seating while looking great at it plus it can look like garden accessories just by adding it to your space whether it is to complement a gazebo, a patio or even a big balcony! We recommend these beauties!
String Lights & Solar Lights
Outdoor string lights and solar lights can add a dazzling ambience at night and can transform your garden from an oasis in the day to a warm camping space at night. Just by adding a few, you won't just get good lighting but a great look that would make heads turn. Add it to your gazebo or fences and get a look you will just love.
Hanging Pots
What's not to love about hanging plant pots? You can add it anywhere where there is a ceiling or a fence and they will immediately elevate your outdoor furniture.
Green Fences & Artificial Plant Carpets
There are two types of common fences, one is the willow fence where you can expand it both horizontally and vertically thanks to its inbuilt wooden frame, and the other is the one where it gives you full privacy. Both are gorgeous, both get the job done, you just have to pick the ones that best suits your outdoor garden accessories,  garden furniture and your personal taste.  And when it comes to plant carpets, they can be used anywhere especially in balconies and violla! instant balcony makeover.
Fountains
The calm and serenity a good fountain can add to your garden are invaluable. Choose ones with LED lights to add an instant touch of awesomeness and a lovely ambience to your garden. And if you have a big space you can buy multiple wall fountains and stack them next to each other for a complete wall that would surely be the highlight of any space. Luckily, all the fountains we have are equipped with extremely powerful motors with great warranties. Take your pick!
We hope these tips were a great help to you! now, what are you waiting for? Buy garden accessories now and get the oasis you always dreamed of.