Eid is the time for gathering of communities and celebration. Families, friends, and relatives come together on this auspicious day to facilitate this union. We have handpicked five brilliant home decor ideas for your home this Eid. #Togetheragain, #Gettogether, #Meetagain.
No Festival is Complete without Lights.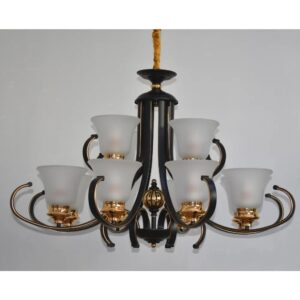 Renew your house as well as yourselves with new chandeliers and hanging lights. Adorn your walls and outdoors with decorative lights and lanterns. Use ornamental lanterns, paper lanterns, star-shaped or crescent-shaped lights to light up your home. Illuminate your abode with tea lights, fairy lights, and colorful candles. May you walk the well-lit path free from darkness on this auspicious month.
Make Your Meals Memorable with New Dining Ware, Table & Chairs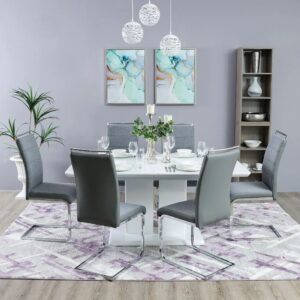 A dining table, is where your loved ones will gather and is, therefore, an excellent investment this festive season. Find a beautiful 4-seater glass dining table. If you are expecting more people or have a large extended family get a 6-seater or an 8-seater. No one wants to be inconvenienced by the lack of seats at the table or feel left out in a festival that brings the community together.
Along with the dining set, you can also buy dinner sets, loose crockery, cutlery, glassware, coffee, tea, bottles, flasks, and serve ware.
How about some Wall Art, Accents, Mirrors, or Clocks?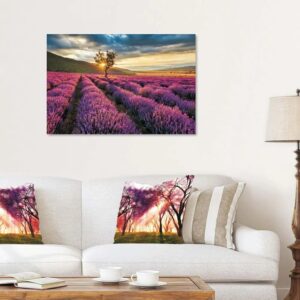 As a blemish or a stain on your wall alters the room's ambiance, the right coat of paint and well-placed wall art could uplift your spirits. Art never gets old, or perhaps it gets better with age. Choose one with stars or crescents this Eid. Wall accents are a bit more captivating, and beautiful mirrors and wall clocks add to the charm of a happy home.
Fragrances are just as important as Lights.
Homes are adorned with beautiful lights during the festivities of Eid Ul Fitr. But sight and taste aren't the only things that matter. Leave fragrant candles around your house so that your house has the aroma of a wild garden. Your car needs a new fragrance too. Buy diffusers, fragrance oils, incense sticks, LEDs, lanterns, aroma diffusers, humidifiers, room sprays, and burners to experience enchanting scents in every room of your lovely abode.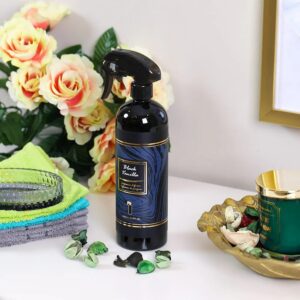 Home Accessories and Gifts on Display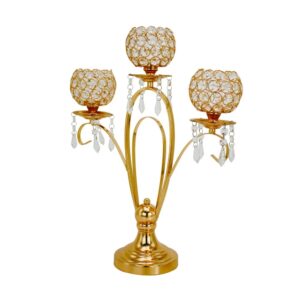 We all enjoy peeking at all the home decor when you are new to someone's house. You like the abstracts figurines in their showcases. The candle holders with those colorful, fragrant candles captivate us. The vases in which new flowers are placed every day. Bowls full of fruits, food served on exotic trays and platters. There are trinkets and jewelry boxes that are just as beautiful as the jewelry inside. If these could leave an impression on you, they could certainly leave an impression on your guests.
Tissue holders, fountains, flower decorations, bathroom, and laundry accessories can also be mesmerizing if you choose the right ones.
To Get a New Living Room Just Get New Sofas, Rugs & Cushions
Sofas, rugs, and cushions change the living room. Get the right ones, and you won't be able to recognize the place. Buy a luxurious sofa set and a matching rug to place it on, and your guests will mistake your home for a palace.
If your sofa isn't big enough, you could get a three-seater sofa set. There is also the option of upgrading to a six or eight-seater sofa set to accommodate more guests. Buy a recliner to relax after a delicious Eid meal.
Cushions and rugs complement your sofa set and are just as important. You could get a circular, rectangular, or square rug. Rugs keep your floors safe when furniture is dragged or moved. And cushions are all about luxury. Find one with regal design and texture.
Remember, happiness comes from togetherness, and there is nothing that brings people together like a warm, welcoming, and well-decorated home.