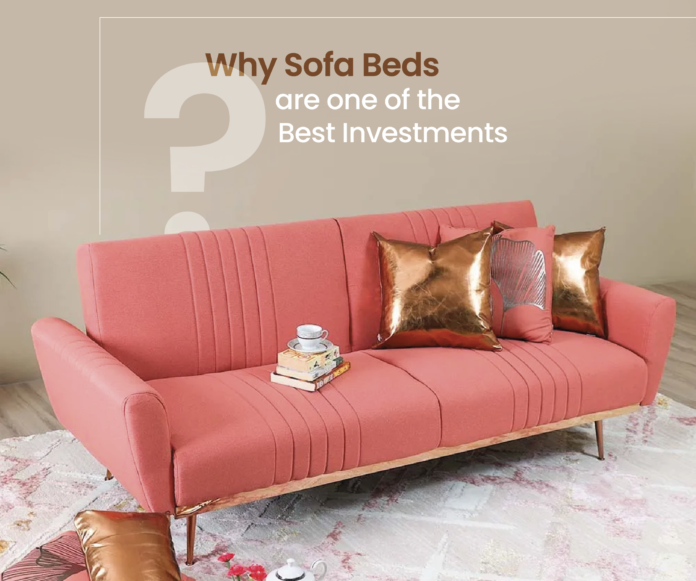 Affordability– One of the major factors in buying a sofa bed is its affordability and the ease of having a functional bedroom without compromising on space. If you are struggling with space optimization and crisp budget constraints, then you can never go wrong with a sofa bed. They are readily available on a small budget in a variety of size options. In order to make more aesthetically appealing you can opt for an additional throw and some toss pillows. 
Minimalistic Living- Long gone are the days when sofa beds used to be chunky, ugly, and hugely compromising on space. Sofa beds are quickly catching up on the trend and saturating the markets because they are not only economical but also aesthetically appealing. The Sofa beds are an ideal pick that perfectly hit style and substance with their neat-looking silhouette and comfort. They are soft and comfortable perches that can be extended and folded according to your preference.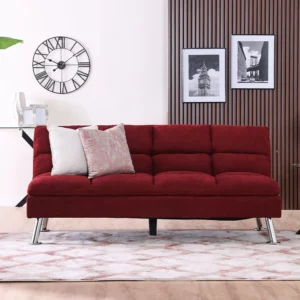 A Plethora of Designs- Sofa beds are now available in multiple design and colour options. They come with and without armrests, fabric upholstered in a solid tone, and pattern ones too. Tufted, channeled, and buttoned designs, not to mention the metallic and wooden leg base too. With a wide variety available in the market, there is always a perfect one for every contemporary home. Not to mention the click-clack mechanism and foldable options too. The fold-out design is more of a traditional one, whereas the majority of the sofa beds now come aided with a click-clack mechanism.  
Hidden Storage- If your sofa bed comes with a storage option then that is a bonus, why because you can store your guest bedding and other handy essentials you would want to tuck away anytime you are expecting some visitors. The sofa beds come in various adaptable versions and different size options which is why they are the new trendsetters of almost every fashionable home. 
A Timeless Classic- One thing you can be sure of is that sofa beds can never run out of style, they are those timeless classics that will always bring a comfortable mellow vibe to any home, without compromising much on space. They are best picks for any contemporary and transitional home set up and are also available as sectional sofas, so if you have got a decent spacious corner, then a corner sofa bed is the ideal pick for you.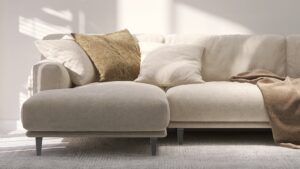 Sleepovers and movie nights will never be on your wish list again. Get your home a sofa bed you would love and upgrade your comfort game today! 
Find your dream sofa bed now-